XTC Profiler - Eight Channel "K"TC Data Logger
P/N:  XTC Profiler
A Temperature Data Logger for monitoring rework processes or when setting the equipment for rework.
It is a general purpose instrument for convenient temperature monitoring in real time and also for storing accumulated data in a form of a graph or excel sheet data.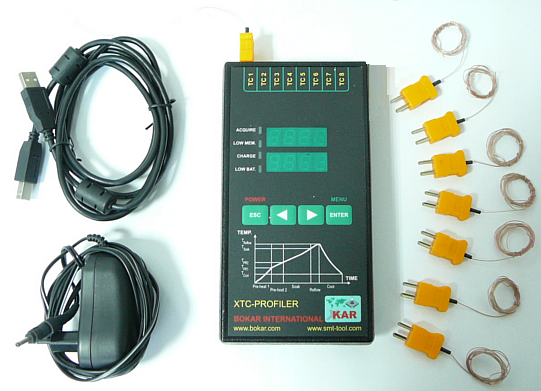 XTC Profiler Features:
Small size but with large numeric display
User friendly data-collection and recording software
Export of data to spreadsheets
Capable of measuring 8 thermocouples, displaying data and storing the values without a PC.
Software compatible with Windows 2000/XP/Vista and Windows 7 to 10.
Display of up to eight Channels in Real Time
Software comparison of data accumulated at different times
Thermocouples attachment on one side via mini connectors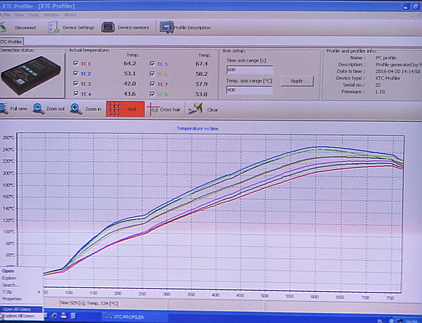 An example of the graph of 8 temperatures observed in real time on the PC monitor
XTC-Profiler - Operating Manual
Spare Thermocouples:
 

    XK-TC30/36 - "K" Type Thermocouple with mini connector, gauge 36, lengths 36"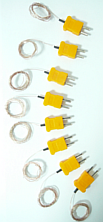 XK-TC30/36-8  "K" Type Thermocouple with mini connector, gauge 36, lengths 36", 
      pack of eight (8) pieces